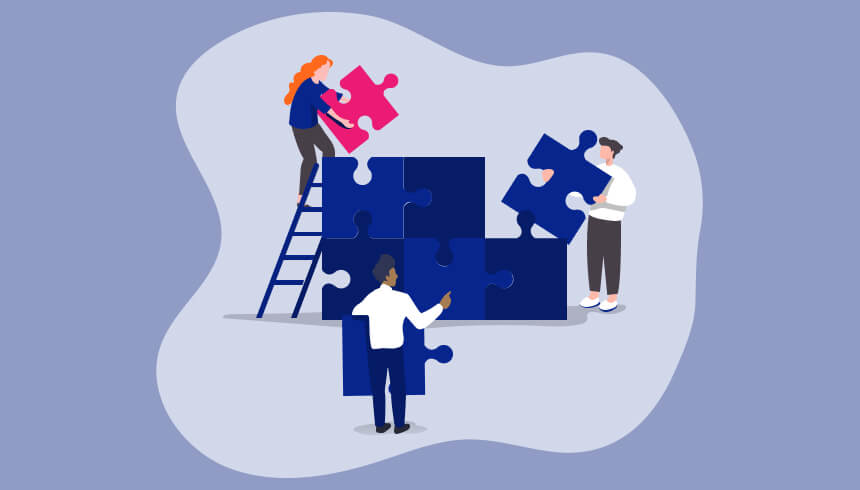 In some cases, implementing a dialogue is an excellent way to engage the audience. Dialogue is an excellent tool to show feelings or reveal the relationships between different people. But how to do it correctly? On this page, you will find pieces of advice on adding dialogues in essays quickly and effortlessly. We provide rules on formatting your dialogue according to all the standards.

What Are the Main Types of Dialogues?
To start with, let's get acquainted with the key types of dialogues. There are two of them you need to consider: inner and outer dialogues.

Inner dialogue is a dialogue a person thinks of himself. For instance:
"Maybe I should have gone to that party yesterday. I could see Susan again," Mike thought to himself.

Outer dialogue is more widely used, and it takes place between different people. For example:

Tom said, "My dear, if you drink a cup of hot tea, your cough will be much better."
"Okay, could you make me one?" she asked.

Another important point to clarify is between direct and indirect quotes. Remember that quotation marks are necessary for the direct one.

Direct quotes tell include the speaker's words without any changes.
"Be quiet and eat your lunch!" Mother exclaimed.

An indirect quote simply gives the meaning but changes the words of a speaker.
The mother told him that in this situation, he should ask for his father's help.

What Is the Difference between Dialogue and Quote?
Dialogues are conversations with at least two participants. Dialogues can also be inner, and it means one person takes part in it. But it is closer to monologues. A dialogue mainly happens between book or movie characters and also in narrative essays to clarify the plot.

Quotes are placed on backing up arguments or proof. The quote also mentions the primary source and gives exact facts from it. Quotes are utilized in various types of writing.

Reporting Verbs
When we move on to the topic closer, a typical student mistake is overusing the words like saying or tell while presenting the dialogue. If you want to avoid this, you can find a list of reporting verbs on the Internet and use them instead.

What Is the Aim of a Dialogue in an Essay? When Is It Appropriate to Utilize It?
Dialogues are significant elements in literature and movies. Usually, they are suitable for only one essay type – narrative essay. Involving dialogues in an essay will certainly boost the narration. It is an excellent way to present the feelings or thoughts of a person. The reader gets more involved in the narrative. While adding a dialogue, ensure it is related to the point, clear, and realistic. Here is an example of a dialogue:
Tom asked, looking at his wife, "My dear, did you see my tie?"
"No, I didn't. Maybe you should ask our son," she suggested.

Tips on Adding a Dialogue in Your Essay
Take into account these points while adding a dialogue. They will make your piece look more professional, and you will get a higher grade for your work.

each speaker should start with a new line;
don't include long paragraphs;
indent each paragraph;
don't be wordy, the dialogue should be concise and informative;
every paragraph should be significant;
ensure you revealed the unique style of every participant
proofread;
Formatting
If you want to create a clear dialogue, you need to know a few rules concerning formatting. The aim of these rules is to let the reader know where the dialogue begins and where it ends. Let's have a look at the most important of these rules.

Quotation Marks
use quotation marks for phrases of every speaker:
"Don't worry, I'm not going to leave you when you are scared"
use one paragraph for words of one person in a dialogue:
"But I can't leave right now. I'm at the office," argued Sam
"I knew you wouldn't do it," said Mary.
if you want to put one quotation that is inside another quotation, use single and double marks:
"But Oliver suggested 'We can go tomorrow,'" said Harry.

Punctuation and Uppercase Letters
place a comma between the dialogue and the dialogue tag:
"I think you can go to the store with me," she insisted.
always place a terminal point inside quotation marks:
"Why didn't you come when I invited you?" Mary asked.
while putting a tag between two parts of a phrase, define it with commas:
"Having a child," assumed Robert, "means having a lot of responsibilities."
use uppercase letters for the opening word of the quote, no matter where it is placed:
"Danielle insisted, "No! I'm going to leave right now!"
if you interrupt a quote, don't use the uppercase letter at the beginning of the second part:
"We came here," began Julie, "to share this important date with you"

We hope our pieces of advice were helpful in adding dialogue to your essay.

APA Format: How to Quote a Dialogue?
Here are the regulations of quoting dialogue in an essay.
if a quote is short, the tag and the quote itself can be placed within one paragraph.
She argued, "I'm not going to tolerate this attitude any longer."
if you want to quote dialogue in many paragraphs, place quotation marks at the beginning and end of each quote."
"Some people try to give up smoking just because it is no longer trendy. I find this tendency very positive."
"The alternative of electronic cigarettes or vapes seems more attractive but it is still harmful for health."
quotation marks are unnecessary for indirect quotes according to the requirements of this format. You need to single out the beginning with a tag.
The room was all a mess, and the father said that anyone leaves it until it is clean,

Users Also Ask
Here are the answers to the most popular questions of our users.

Can I Begin My Essay with a Dialogue?
This is a tricky question. Starting an essay with a dialogue is a certain technique that will not be appropriate for each piece of writing. Ensue the picked quote is up to a point, and it contains valuable information on a certain topic. For instance, beginning an essay with an emotional message is a good idea to engage the audience. But you need to keep in mind all the risks and be confident that this option is the best one.

How to Write a Dialogue in an Essay According to MLA Format?
Here are the key requirements of this format for quoting a dialogue
use commas even for short quotations to part the tags
John suggested,
"Maybe we should leave now to get home on time."
for longer ones, each paragraph should begin with quotation marks.
"When I saw them at the party, I thought they were meant to be together"
"And now I am standing here, at their wedding ceremony. And I am so happy to see them in love."
quotation marks are also unnecessary for indirect quotes.
She told me that she couldn't come because she was too busy working that evening.

Get Professional Help With Your Assignment
Now you are aware of all the specifics of writing an essay with a dialogue. If it seems too difficult for you, you can choose another option. For example, you can turn to expert writing help on our website. Simply fill in an order form, and we will calculate the price immediately. We deal with a wide range of assignments. Place an order and get a unique piece of writing customized to all your requirements.